Setup Instructions for Teams Admins
Conductor is available in Microsoft Teams!
In Microsoft Teams, click 'Apps' and search for Sensei Labs Conductor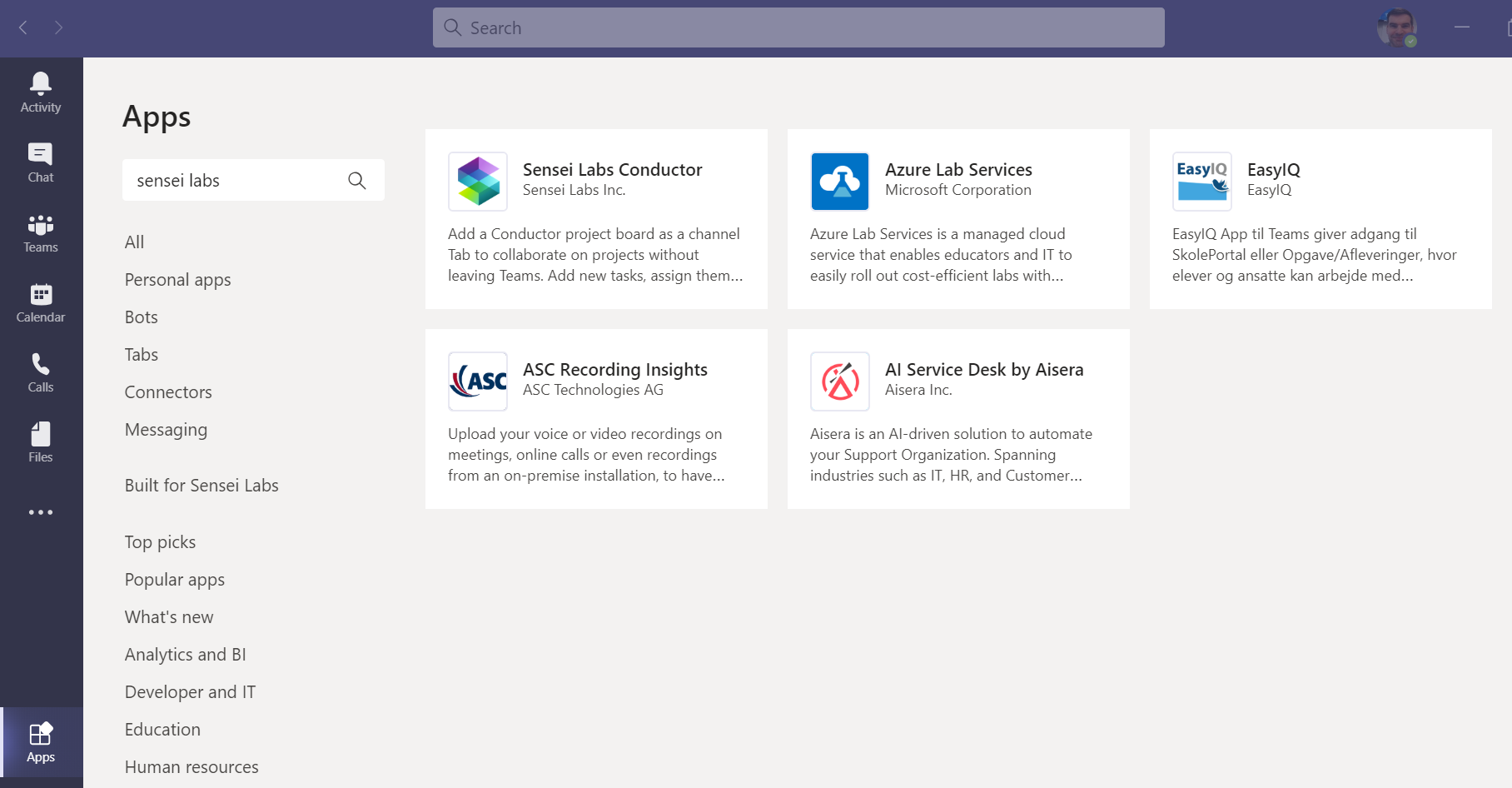 Find the App and select 'Add'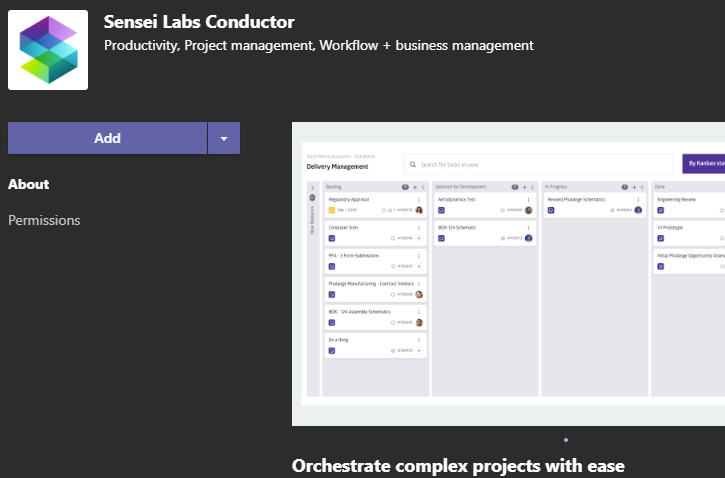 Once the App is loaded and added, there is a one time configuration required to link your Teams instance with your Conductor instance. Follow these steps:
Click on the three dots menu in the left menu and select the Conductor App:



Under the chat tab, type "connect"

When prompted by the bot, paste in the url of your Conductor instance for example: https://your instance.senseilabs.com and press enter



You should receive a success message letting you know that the association between Teams and Conductor is complete. You can optionally log in at this point, which is required for some bot commands, and also required for configuring tabs inside of teams. If you don't log in now, you'll be prompted to log in later on.