By visualizing our work, we can uncover key attributes of projects, such as overall status, health, prioritization, and potential risks. This helps us make course corrections that set up our team for success while increasing transparency at all levels of the organization.
Board gathers all tasks together within a project in a single view so that teams can better visualize their work:



A project's board can be accessed from the left side navigation panel. In the below example, we can see the link to the Initiation project's board: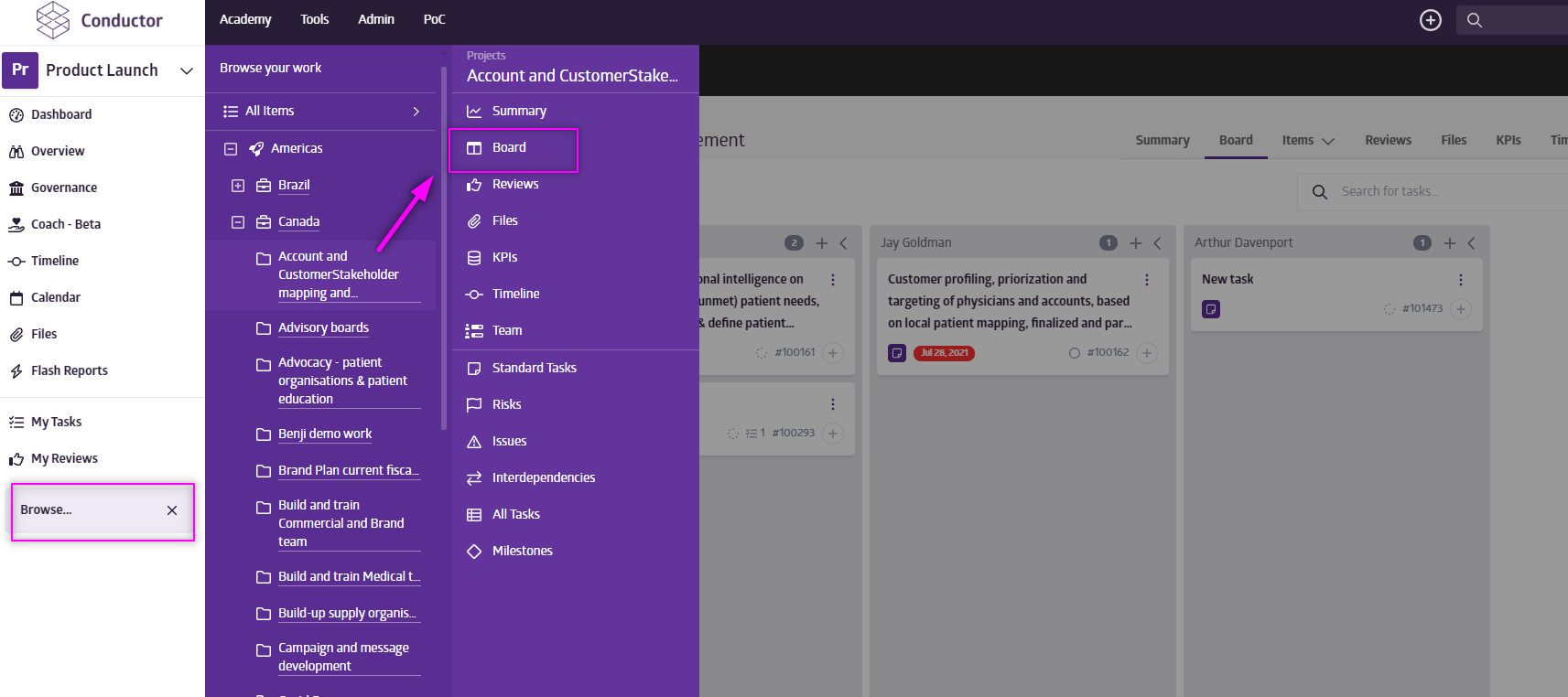 We can also get to a project board via link from the project's summary page: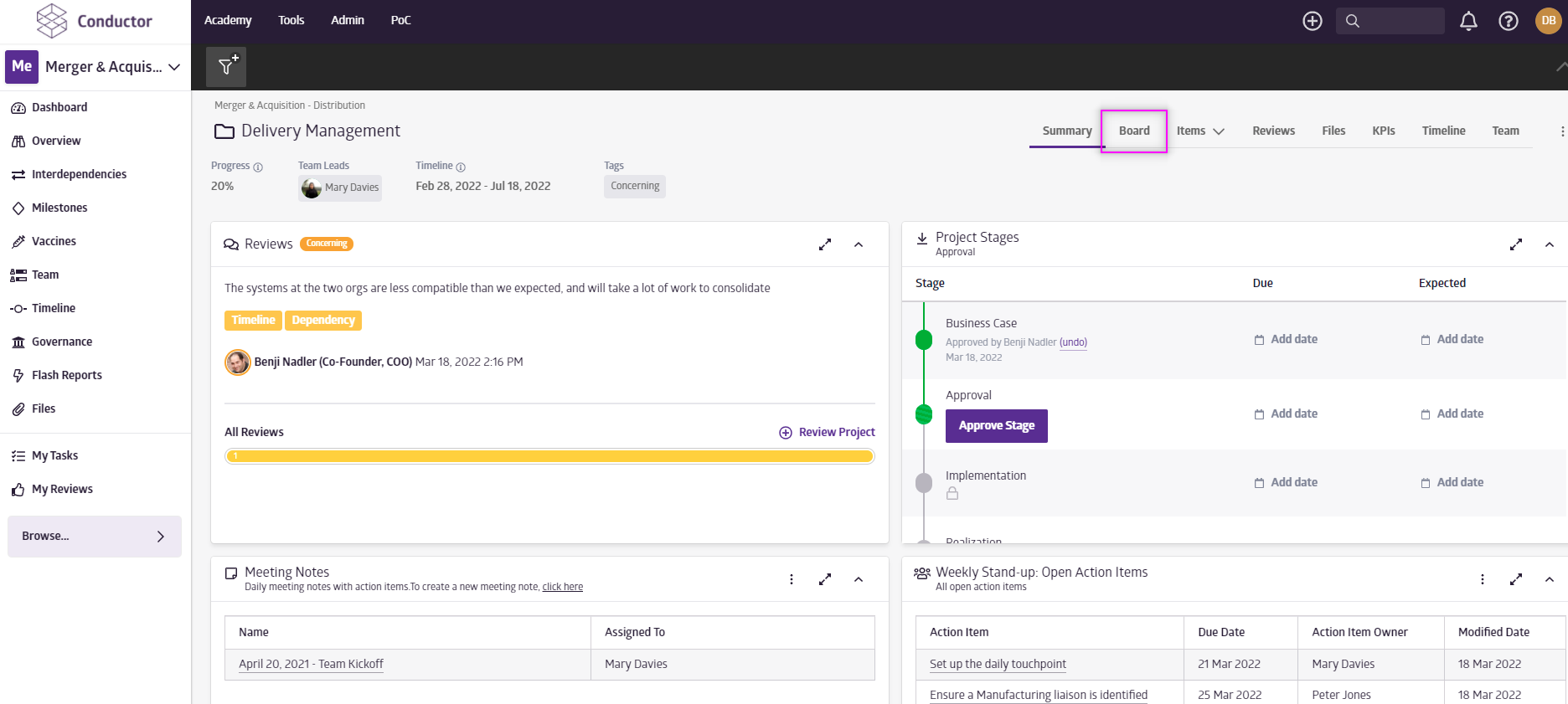 Dragging and dropping cards around in board updates real data which allows us to aggregate across Projects and also makes getting real work done easier along with better collaboration (since the update you make to a task in your board is then visible to others anywhere else in Conductor).
Customize how you manage your board
Select columns relevant to your needs or simple reduce noise and filter out any data that is not relevant.

There are three controls to help make your board fit your needs:
Organize board: Organize how your Tasks are displayed in the board (eg. by assignees, or by status, etc.)


Select columns: Show all columns or only particular ones (eg. only display "in progress" and "done")



Filter Tasks: Reduce the noise further by filtering out irrelevant data (eg. only show Tasks from the current sprint, and for the 6 people I specify)