Team Owner: Setup Instructions
The Conductor app for MS Teams gives you timely information from your project, and lets you input data into your project, all without ever leaving your favorite channel in Teams.
Once the app is installed into Teams, you just need to connect a channel in Teams to a project in Conductor and you're ready to take advantage of this integration.
Here are the steps:
In Conductor, navigate to the project you want to associate

Copy the url from your browser's location bar, for example: "https://rellyant.senseilabs.com/conductor#/project/id/10042?CompanyID=4"

In MS Teams, click on Teams in the left menu, and then click on the channel you want to connect to Conductor.

In the Teams "Start a new conversation" input, type in "@Conductor link", paste the url from step 2 above and press Enter:

Teams User: Instructions to Set up a Conductor tab in Teams
In Teams, click on Teams, then click on one of your channels.

Click on the + sign on the right side of the channel's tabs:

Search for the Conductor app and click on it:

Select your instance, the board's project and click "Save":

Now you'll see the new tab with the Project's board there, respecting your Teams theme!

Dark: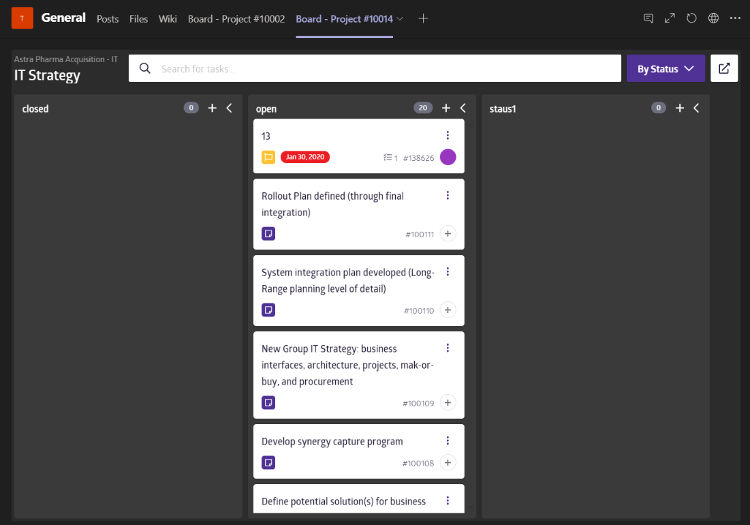 Default: